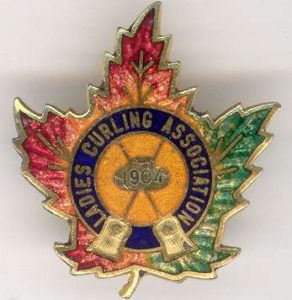 The LCA is officially titled the Ladies Curling Association of the Canadian Branch of the Royal Caledonian CC (the Scottish parent club of the Men's Branch).   It is fully autonomous with its own constitution and control over its own funds.  Not to be confused with Curling Quebec, the LCA is entirely run by volunteers and operates locally in Quebec and eastern Ontario. Whereas Curling Quebec is divided into Regions and Province; LCA competitions run in Centres, Districts and Championship (between the two Districts).
District 1 encompasses most of the Quebec clubs, while District 2 encompasses all of eastern Ontario and some clubs in Western Quebec i.e. Buckingham.  Each District is run by its own Executive.  There is a Club Rep appointed in each club, who works with the Executive of LCA for each of the events.  District Executives typically meet once in the fall and once in the spring for Ex and Club reps who report on the competitions and pertinent news.
The LCA has been promoting women's curling for over 100 years.  The first meeting was held at the Royal Montreal CC in Feb, 1904 and consisted of delegates from clubs in eastern Ontario, Quebec and Utica (Brookline), who wanted to form a permanent organization for a yearly bonspiel – out of this original plan, the LCA was born.
The LCA runs 20 competitions annually between the two Districts. Ice time is offered for play-downs and finals by various clubs, Montreal West being one of the Clubs. For information concerning the LCA checkout the LCA Website or within the MWCC, please contact Angela Geoffredo.
Competitions & Events
Click LINK for PDF >> LCA-Championships-2016-7 v2