Bonanza at the Tim Caverly Bonspiel
Two of our junior curling teams competed in the annual Tim Caverly Christmas Bonspiel in TMR, Pointe Claire and St-Lambert this December. In the Little Rocks division, François Gariépy, Clovis Leclerc, Aiden Cochrane, and Robin Meldrum (coached by Jim Cochrane) played in the consolation final and lost. They were down 4-0 after three ends and scored a big 4-ender to tighten the score, but couldn't quite get enough points to win. Congratulations! The talent scouts are sure to have these juniors on their radar!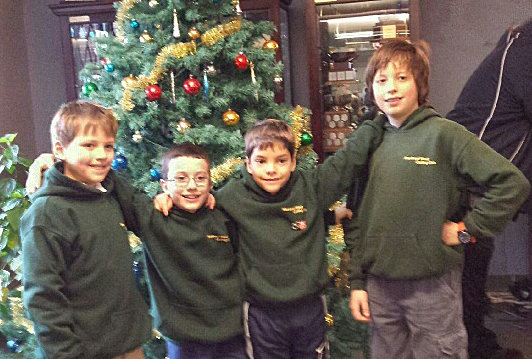 In the "Big Rocks" U-21 division, Chris Byrne, Danny Bell, Simon Marcotte and Tyler Rowley (coached by Trish Dempsey) managed to squeeze their way into the top four ranks after the round robin – by a mere 0.7 points. They then beat out two of the top teams and walked away from the tournament as this year's ! The gold medal game was very intense until the very last rock; they were down 6 points after the first two ends and then, many steals later, caught up and won by 1 point. Well done, Montreal West! Two very big comebacks at the Tim Caverly this year!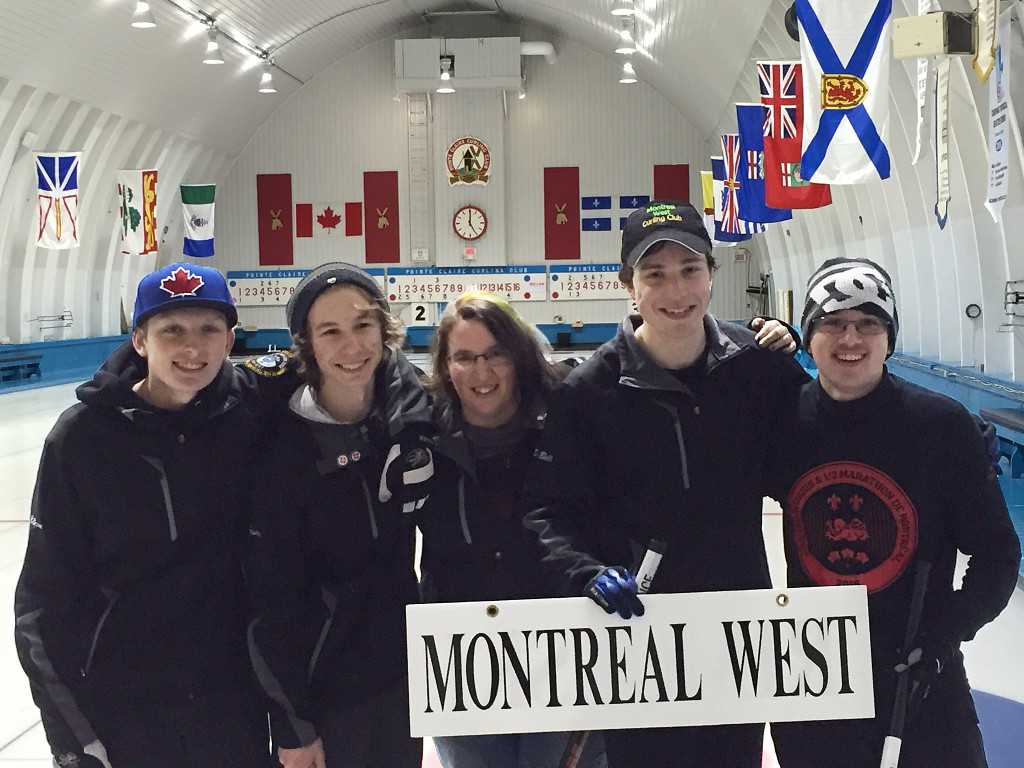 ---